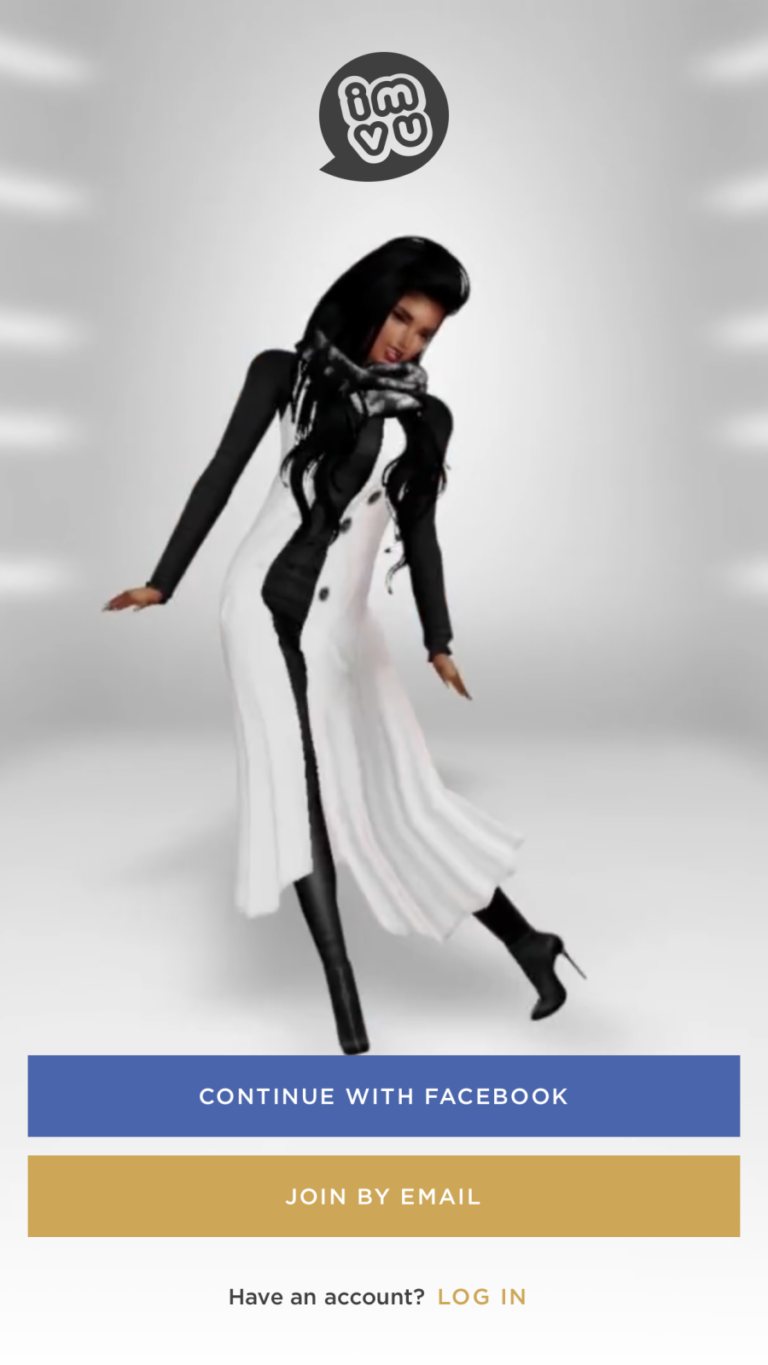 IMVU, the virtual 3D reality that's got everyone buzzing! You might think you've explored every nook and cranny of the internet, but have you ever stepped into a digital universe where friendships are forged, adventures are embarked upon, and fashion is on fleek? Let me tell ya folks, IMVU takes social media to a whole new level. So buckle up your avatar belts because we're about to take a wild ride through this online wonderland. Are you ready for some pixelated awesomeness? I know I am!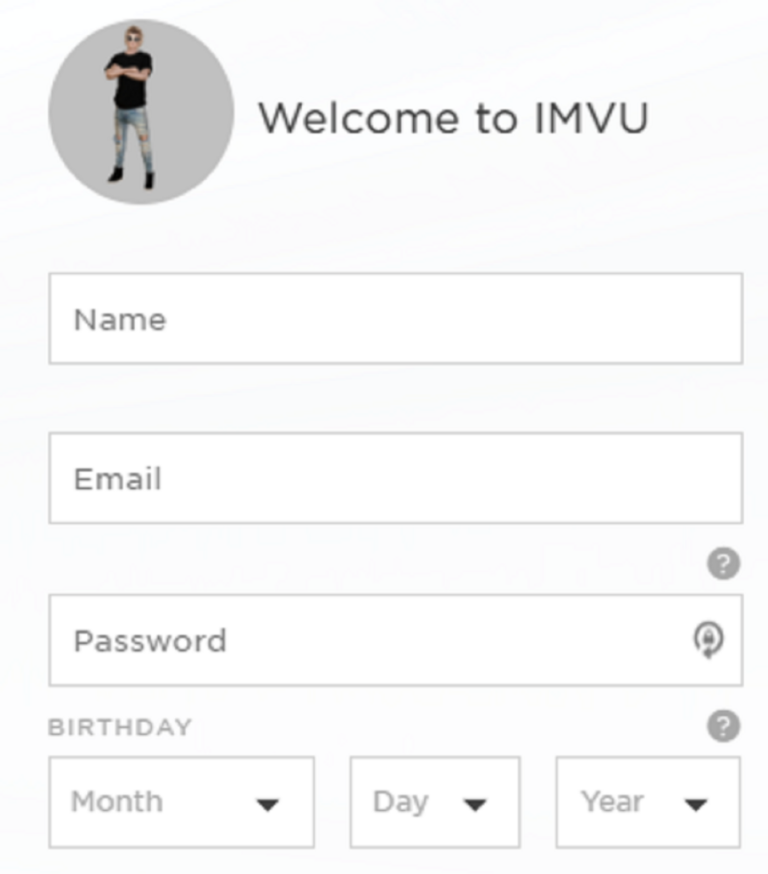 Pros & Cons
Pros
– With IMVU, you can create a personalized avatar that matches your style and personality, making the online dating experience more fun and unique.
– The access pass feature in IMVU allows you to visit exclusive chat rooms where you can meet interesting people who share similar interests or hobbies as you.
– Setting up an IMVU account is super easy, and with the mobile app available, you can stay connected no matter where you are during your virtual dating adventures.
– In addition to chatting, IMVU offers a variety of virtual games that allow users to bond and have fun together while getting to know each other better.
– Unlike some other platforms, many features on IMVU are completely free – from creating an account to accessing various chat rooms; however, if desired, there are additional perks like VIP status available for those willing to pay.
Cons
– Limited access and features unless you purchase an "access pass," making the free version of IMVU a bit lackluster.
– The chat rooms can be overwhelming with users, which might make it difficult to find genuine connections or meaningful conversations.
– Managing your IMVU account settings can become a confusing labyrinth that will have you searching for options longer than playing actual virtual games.
– Earning credits on IMVU requires some serious dedication, as it often feels like an endless grind rather than a rewarding experience.
– Beware of misleading age ranges: Although there are supposedly restrictions in place, it's not uncommon to come across users who may not be entirely truthful about their real age.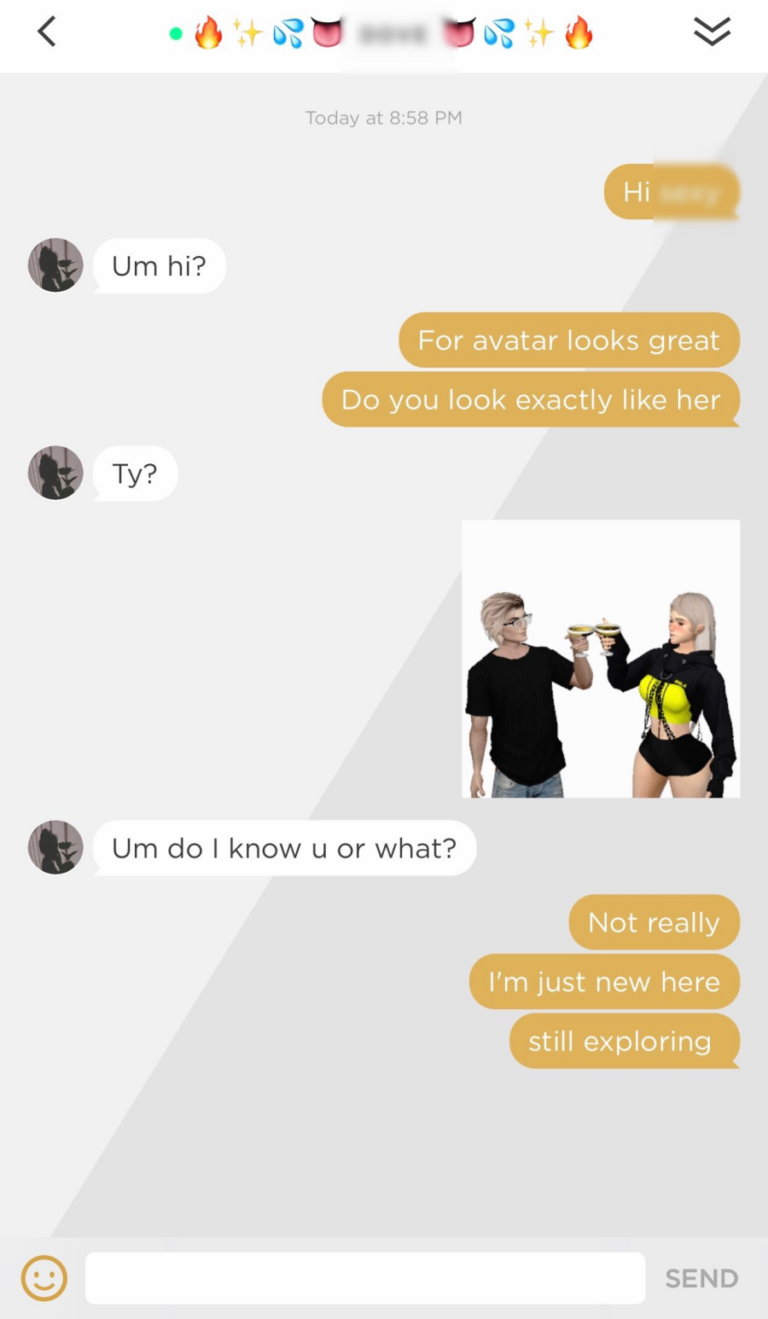 Security & Safety
Safety and security are paramount when it comes to any online platform, especially those that involve user interactions. With the ever-increasing threats of cybercrime and identity theft, users need reassurance that their personal information is protected within the virtual realm. IMVU understands this concern and takes several measures to ensure the safety and security of its users.
One notable aspect of IMVU's commitment to user safety is its verification process for new users. When signing up, individuals are prompted to provide certain information such as a valid email address, age verification, and agreement to the terms of service. This initial step helps prevent minors from accessing inappropriate content or engaging with other more vulnerable members.
In the battle against bots and fake accounts, IMVU employs various tools and algorithms to detect suspicious activity.
These mechanisms work tirelessly behind the scenes to identify potential impostors before they cause harm or spread malicious intents throughout the community.
Furthermore, IMVU offers a two-step verification option that enhances account security even further. By enabling this feature, users can protect their accounts from unauthorized access by requiring an extra layer of authentication through a mobile device or alternative email address.
Another important aspect worth mentioning is how photos on IMVU go through manual review before becoming publicly visible. This diligent monitoring ensures compliance with community guidelines regarding nudity, explicit content, and offensive material. Thus guaranteeing a safer environment for all users involved.
Moreover, privacy is taken seriously on IMVU as evident in its comprehensive privacy policy.
The policy outlines how user data is collected, stored securely following industry standards, shared only with trusted third parties for specific purposes (with consent), and anonymized whenever possible to preserve individual identities.
However, there are always areas where improvements could be made concerning safety and security in any online platform. While IMVU has taken significant steps towards protecting its user base against various threats mentioned earlier; reinforcing preventive measures against cyberbullying would be beneficial. This could involve stricter moderation and enforcement of community guidelines, providing users with better tools to report instances of harassment or offensive behavior promptly.
To conclude, IMVU prioritizes the safety and security of its users by implementing measures such as user verification, a two-step authentication process, manual photo reviews, and a robust privacy policy. By continuously investing in these areas while addressing emerging concerns like cyberbullying head-on and actively seeking feedback from their community members, IMVU can further enhance its reputation as a secure platform for online social interactions.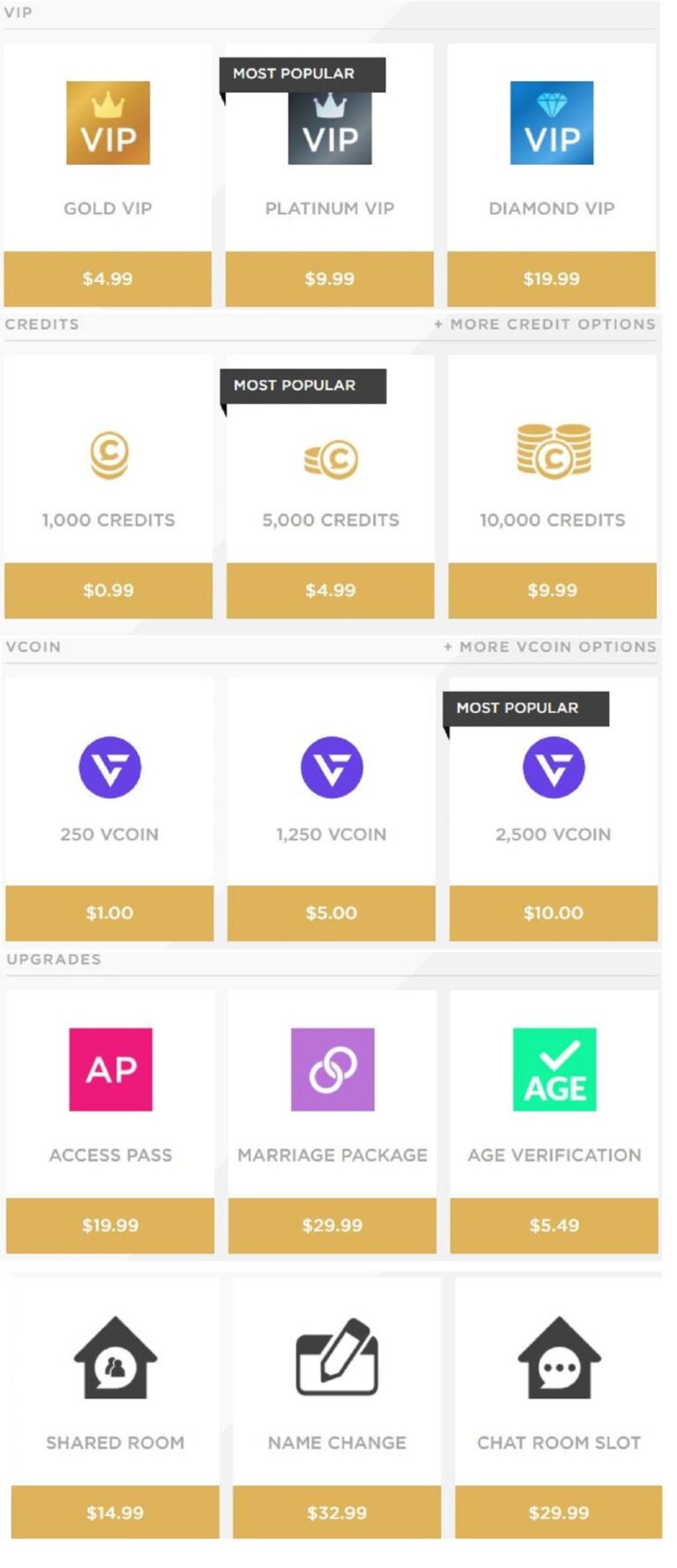 Help & Support
Users can access IMVU's support through various channels. One option is to visit the support page on IMVU's website, where users can find a comprehensive range of resources and solutions to common problems. The support page provides detailed step-by-step instructions on troubleshooting issues related to account management, billing, downloads, and technical glitches. Furthermore, users who require personalized assistance can also contact IMVU's support team directly.
To reach out for individualized help, users have the option to send an email to IMVU's support address. This allows users to explain their specific issue in detail and receive a tailored response from the customer service representatives.
While response times may vary based on the volume of inquiries at any given time, IMVU strives to provide timely resolutions with efficient communication.
Alternatively, if more immediate assistance is required or preferred by users, they also have the choice of contacting IMVU's phone helpline. By calling this number during designated operating hours, individuals are connected with experienced support agents who are dedicated to resolving queries promptly and professionally.
In addition to these direct means of reaching out for help, IMVU maintains a comprehensive FAQ section that covers numerous topics commonly encountered by its user base. Within this extensive database of frequently asked questions lies a wealth of information that aims to empower users in solving their own challenges without needing external intervention.
When comparing IMVUs' support system against alternative platforms or virtual worlds similar in nature, it stands out due to its commitment towards holistic problem-solving approaches.
The availability of multiple channels – including a diverse array of written resources on the support page along with options for email correspondence and phone calls – ensures that there is no shortage of avenues for seeking help within the platform.
Furthermore, one notable strength lies in IMVU's responsive customer service team which prioritizes addressing user concerns as efficiently as possible. Although potential delays should be taken into consideration when seeking help during peak demand periods, IMVU consistently strives to maintain a reliable support system that leaves users satisfied with their overall experience.
Overall, given the comprehensive web-based resources, email correspondence capabilities, phone helpline availability, and robust FAQ section offered by IMVU's support system, users can have peace of mind knowing that assistance is accessible at their fingertips. Whether troubleshooting technical issues or clarifying account-related questions, IMVU's support channels are dedicated to resolving user concerns effectively.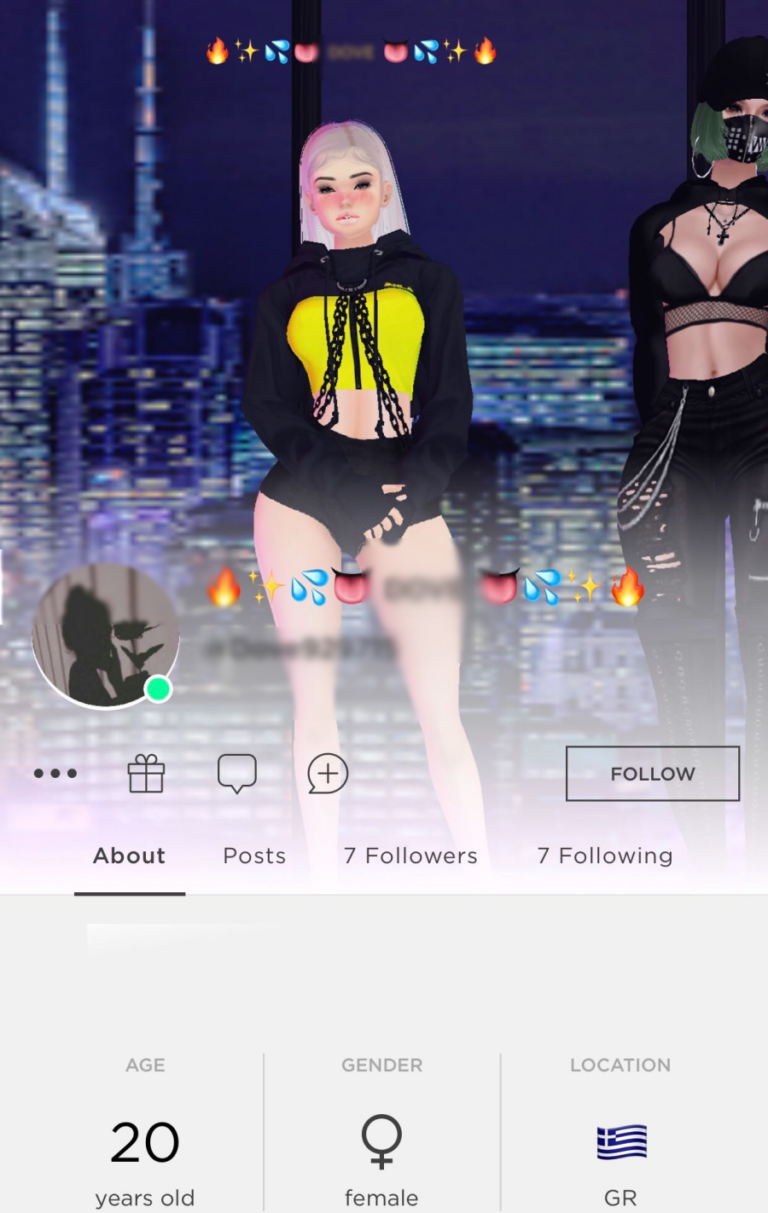 User Profiles
User profiles on IMVU are an essential feature that allows users to express themselves and showcase their virtual identity. These profiles have some interesting features, including privacy settings, customizable bios, location information, and indicators of distance between users.
IMVU user profiles are generally public by default, meaning anyone can view them unless the user decides otherwise. This visibility allows for easy social interaction and networking among users. However, it's important to note that certain personal details like email addresses or real names are not displayed publicly for security reasons.
One key aspect of a user profile is the bio section. Users can set a custom biography that provides information about themselves, their interests, hobbies, or any other details they wish to share with others. This gives users the opportunity to personalize their profile and let others get to know them better.
Location information is another element found in IMVU profiles. By default, a general geographic region (such as a city or state) may be displayed based on IP address data.
However, if desired, users can choose to hide this information from their profile settings for added privacy.
To help facilitate connections between users who may potentially meet in person or want to gauge proximity within the virtual world of IMVU, there is also an indication of distance between users displayed in their profiles. This feature helps forge relationships and encourages interactions among individuals who might be physically close.
Having a premium subscription on IMVU comes with several benefits when it comes to enhancing one's profile. Premium subscribers often receive special badges or icons that signify their elevated status within the community. Additionally, they have access to more customization options for designing their avatars and purchasing unique items unavailable to non-subscribers.
While fake profiles do exist on many online platforms, including IMVU, the site has implemented various measures over time to combat this issue through enhanced security protocols and monitoring systems. While no platform can completely eliminate fraudulent accounts altogether due to individuals with malicious intent, IMVU is continuously working to minimize their presence.
In terms of privacy settings, IMVU provides users with options to control the visibility of their profiles and certain personal information. Users can choose between making their profile public, viewable only by friends, or completely private.
Additionally, IMVU offers an optional Google or Facebook sign-in feature for those who prefer a more streamlined registration and login process while maintaining the desired level of security. These features allow users to personalize their experience on IMVU according to their comfort and preferences regarding privacy.
In conclusion, user profiles on IMVU are public by default, allowing anyone to view them unless customized otherwise. Customizable bios offer a way for users to express themselves further. Location information is available but can be hidden if preferred by the user. Distance indicators help facilitate connections among users. A premium subscription enhances the profile's appearance and customization options. While fake profiles do exist, measures are in place to combat them. Users have control over their privacy settings and can even opt for convenient sign-in methods using Google or Facebook accounts for added security ease.
How Does IMVU Work?
IMVU is an immersive virtual world that allows users to create and customize their own avatars, interact with other users through chat rooms, and explore various virtual spaces. It was created in 2004 by Eric Ries and Will Harvey as a social entertainment platform where people could connect, express themselves, and have fun in a digital realm.
Within IMVU, users can find profiles of other individuals with whom they can connect. These profiles provide information about the user's interests, activities within the virtual world, and allow for direct communication through private messages or public forums. Users have the flexibility to choose how much personal information they wish to display on their profile.
The types of users on IMVU are varied. From casual gamers who simply want to explore the vast virtual landscape and meet new people to avid players who invest time into creating intricate avatars and designing unique areas within the game.
The platform caters to different preferences and offers something for everyone.
One key feature of IMVU is its extensive avatar customization options. Users have access to countless clothing items, accessories, hairstyles, facial features, and even body modifications to create a personalized virtual representation of themselves. This level of customization allows individuals to truly immerse themselves in the experience.
Chat rooms are another essential component of IMVU. These rooms enable real-time conversation with multiple users simultaneously. There are various themed chat rooms available that cater to specific interests such as role-playing scenarios or discussions centered around certain topics like fashion or music.
Users can join existing chat rooms or create their own based on their preferences.
To access all these features on IMVU, users need to register for an account. Creating an account is free; however, there are options for premium accounts which offer additional benefits such as exclusive items or enhanced customization options.
In summary, IMVU is a popular virtual world that provides a diverse range of experiences for its vast community of users. With its customizable avatars, interactive chat rooms, and extensive user profiles, IMVU offers a platform for individuals to express themselves creatively, make new friends, and explore virtual realms.
Searching, Filters and Communications
Interested in exploring the vast virtual world of IMVU? Look no further. Within this section, we will delve into the various features that IMVU offers, allowing users to search and connect with others within their vibrant community. From filters designed for specific preferences to seamlessly navigating through chat rooms, this guide provides you with everything needed to make the most out of your IMVU account and immerse yourself in an exciting game full of customizable avatars and endless opportunities for communication.
IMVU is a virtual world that allows users to create personalized avatars and interact with other members through various features.
Users can easily find and connect with other members by searching for specific usernames or using the "Find Friends" feature on IMVU.
Once connected, users can communicate with each other through private messaging, public chat rooms, voice chats, or even video calls within the IMVU platform.
To access these communication features, users must have an IMVU account, which they can create for free by signing up on the official website.
Through these interactions, users can build friendships, join communities, and engage in collaborative activities, further enhancing their virtual gaming experience.
To make contact on IMVU, users can utilize the search options and filters available. By accessing the chat rooms or browsing through user profiles, individuals can easily find people to connect with. The search function allows users to specify their preferences such as age range, gender, location, and interests. Additionally, IMVU accounts enable users to customize their avatars and create a unique virtual identity within the game's virtual world.
Signing up
To register on IMVU, the minimum required age is 13 years old. It is important to note that individuals under this age are not permitted to create an account on the platform. The registration process itself is fairly straightforward and can be completed in a few simple steps.
To begin, visit the official IMVU website and locate the "Sign Up" or "Create Account" button. This will usually be prominently displayed on the homepage. Clicking on this button will initiate the registration process.
Upon clicking, you will be directed to a new page where you will need to provide certain details to create your account. These details include selecting a unique username for your IMVU account, entering a valid email address, choosing a strong password, and specifying your date of birth.
It should be noted that appropriate caution must be exercised when selecting a username as it cannot contain any personal information or offensive language. After entering all the necessary information, double-check for accuracy before proceeding further.
Once these details have been filled out correctly, click on the "Continue" or similar button to proceed with creating your account. At this point, you may also be asked to complete additional verification steps such as solving CAPTCHA challenges or confirming your email address by clicking on a link received via email from IMVU.
After successfully completing these steps, your IMVU account will now be created. From here, you can explore various features and activities within the virtual world of IMVU – including building avatars, interacting with other users through chat rooms or private messages, purchasing virtual items from an extensive catalog using virtual currency called credits (either free or purchased), participating in forums and groups based on shared interests, and much more.
In conclusion, registering for an IMVU account requires individuals to meet the minimum age requirement of 13 years old. The process involves providing basic information like selecting a username, entering an email address and establishing a password. It is important to remember that establishing an IMVU account is free but certain virtual items or premium features may require the purchase of credits. By following these simple steps, users can easily set up their own accounts and begin navigating through the immersive world of IMVU.
To sign up on IMVU, you need to visit the official IMVU website.
Click on the "Sign Up" button prominently displayed on the homepage.
Fill out the required information, including your desired username and password.
Provide a valid email address that will be associated with your IMVU account.
Accept the terms of service and privacy policy.
Complete any additional verification steps, such as solving a CAPTCHA or confirming your email.
Once you submit the registration form, you will receive a confirmation email.
Click on the link provided in the email to activate your IMVU user account.
IMVU features
IMVU offers a range of features, both free and paid, that allow users to immerse themselves in its virtual world. From customizable avatars to interactive chat rooms, IMVU provides a unique platform for online dating. One standout feature is the ability to post pictures and watch videos within the platform, enhancing communication opportunities between users. Additionally, IMVU offers a desktop version for those who prefer a more traditional browsing experience. Overall, IMVU's array of functionalities cater to individuals seeking an engaging and dynamic online dating experience.
IMVU is a virtual world platform that allows users to create and customize their own avatars.
Users can explore various chat rooms to interact with others and make new friends within the IMVU community.
The platform offers a unique feature where users can post pictures and share them with their friends or followers.
Users also have access to a wide range of user-generated content, including the ability to watch videos created by other members of the community.
IMVU is available on desktop as well, allowing users to enjoy all the features and functionalities of the platform from their computers.
Pricing & Premium Membership on IMVU
The benefits of acquiring a paid subscription on IMVU are considerable. By opting for the access pass, users can unlock exclusive features and amenities that enhance their overall experience within the virtual world. When comparing IMVU's pricing to other options available in the market, one would discover that it is indeed competitive.
However, it is important to note that using IMVU is not restricted solely to those who pay. The platform allows users to create an IMVU account without any initial cost, providing a basic level of accessibility.
This allows individuals to explore and interact within the virtual realm, albeit with certain limitations compared to those who choose to make monetary contributions.
In order to fully enjoy all the premium offerings available on IMVU, there is a requirement for users to invest financially. Purchasing credits provides flexibility in customization options and expands possibilities for socializing and personal expression. Users have various payment methods at their disposal when choosing this route — credit cards, PayPal, or prepaid cards are among the viable options.
IMVU recognizes the importance of striking a balance between providing free access while also offering enhanced experiences through monetization methods such as purchasing credits or subscribing to the access pass.
Ultimately, it comes down to individual preferences and priorities whether one elects to pay or utilize alternative means like earning credits within IMVU itself through virtual activities or promotions offered by partners.
To summarize, although you may explore IMVU without paying anything upfront, investing in your account unlocks numerous additional features leading to a more immersive experience. Pricing competitiveness ensures users receive value for their contributions while having multiple payment methods available further streamlines the process for interested individuals looking to optimize their time spent on this interactive platform.
| Subscription Option | Price | Features |
| --- | --- | --- |
| Free Membership | Free | Basic access to IMVU platform |
| IMVU VIP | $9.99/month | Exclusive benefits and features |
| Access Pass | $20/year | Enhanced content creation and sales |
| AP Creator Bundle | $40/year | Special package for creating and selling |
| VIP + AP Bundle | $50/year | Combine VIP and Access Pass benefits |
IMVU offers various subscription options with different prices and features to enhance the user experience. The basic option is the Free Membership, which provides users with basic access to the IMVU platform.
For more exclusive benefits, users can opt for the IMVU VIP subscription at $9.99 per month. This subscription unlocks exclusive features and privileges.
To further enhance content creation and sales, users may choose the Access Pass subscription, priced at $20 per year. This subscription enables advanced content creation tools and enhanced earning potential.
For those specifically interested in creating and selling content on IMVU, the AP Creator Bundle is available at a cost of $40 per year. This bundle includes special benefits tailored towards creators.
Lastly, users seeking a comprehensive package combining both VIP and Access Pass benefits can select the VIP + AP Bundle. This bundle costs $50 per year, offering a combined set of perks for an all-in-one experience.
With these subscription options, IMVU provides a variety of choices to cater to different user preferences. Users can pay for their preferred package and enjoy the specified features and benefits accordingly.
Who's on IMVU?
IMVU appeals to a diverse range of user demographics, with a particular focus on young adults and teenagers. The platform targets individuals who enjoy socializing in virtual environments and expressing themselves creatively through customizable avatars. While IMVU attracts users worldwide, the majority are located in English-speaking countries such as the United States, Canada, Australia, and the United Kingdom.
The average age of IMVU users falls within the 13-25 age bracket, making it particularly popular among younger audiences seeking digital interactions and virtual self-representation. Although primarily centered around socialization and creativity, some users also utilize IMVU as a means of finding romantic connections. However, it's worth noting that the percentage of users specifically seeking hookups or long-term relationships is not publicly available.
Despite its origins in Silicon Valley, IMVU has achieved significant global reach. With localized versions available in multiple languages including Spanish, French, German, Portuguese, Italian, Indonesian, Japanese and Turkish; it caters to an international audience appreciative of its unique blend of gaming elements combined with social networking features. This broad global presence ensures that IMVU offers opportunities for people from various cultural backgrounds to connect and engage in their preferred language.
Similar Sites & Apps
While IMVU is a popular virtual reality app, there are several similar sites and apps that offer comparable experiences. These alternative sites provide interactive platforms where users can socialize, customize avatars, and explore virtual realms while connecting with others who share similar interests to the IMVU community.
IMVU: An online dating platform that uses 3D avatars to simulate a virtual dating experience.
Match.com: One of the most popular dating sites worldwide, offering a wide range of features and a large user base.
Tinder: A widely-used dating app that focuses on quickly swiping through profiles for potential matches.
Bumble: Another popular dating app that puts women in control by allowing them to make the first move.
OkCupid: A dating site and app that utilizes extensive profiles and matchmaking algorithms to help users find compatible matches.
What Makes IMVU Worth Trying
IMVU is a popular virtual world platform that stands out due to its extensive customization options for avatars. Users have the freedom to create unique and personalized avatars, providing them with a sense of self-expression and individuality.
The wide variety of chat rooms in IMVU sets it apart from other apps and sites. Users can interact with each other in virtual environments tailored to different themes or interests, fostering social connections and facilitating engaging conversations.
An IMVU account grants users access to a vibrant online community with millions of active users worldwide. This large user base ensures a diverse and bustling environment where users can always find someone to connect with and share their experiences.
IMVU offers a game-like experience through its virtual world, allowing users to explore immersive environments and engage in activities. This adds an element of adventure and entertainment beyond traditional social platforms, giving users the chance to escape into a virtual realm.
One standout feature of IMVU is the credits system. Credits serve as the in-app currency, which can be earned or purchased, providing users with the ability to enhance their avatar's appearance, gain exclusive items, and personalize their virtual world experience. This feature creates a sense of achievement and progression within the platform.
IMVU offers various opportunities for users to earn credits for free, such as completing surveys, participating in promotions, or watching advertisements. This inclusion of free credit options sets IMVU apart by emphasizing accessibility and ensuring users can fully enjoy the platform without necessarily spending real money.
Design & Usability
IMVU's vibrant and visually appealing color scheme sets the stage for an immersive virtual experience. The interface is thoughtfully designed, with its unique combination of bright and contrasting hues creating a lively atmosphere that captivates users from the moment they log in.
The design of IMVU focuses on facilitating ease of use, ensuring that even newcomers can navigate through the site effortlessly. Its layout presents clear categorizations, allowing users to quickly find their desired features or sections. The main navigation bar at the top of the screen offers concise options such as "Shop," "Dress Up," "Rooms," and "People." This straightforward organization ensures efficient usability and avoids overwhelming users with unnecessary clutter.
Browsing through IMVU's various features is intuitive, thanks to its simple yet impactful design choices.
Visual cues such as bold icons and stylized buttons draw attention to key actions, guiding users throughout their journey on the platform. Moreover, by adopting a clean and streamlined aesthetic, IMVU minimizes distractions while maximizing user engagement.
Creating your personalized avatar within IMVU is remarkably accessible. Users are presented with a comprehensive array of customization options in categories like facial features, body shape and size, clothing styles, accessories, hairstyles – each meticulously detailed with visual previews. By making these choices hassle-free and visually captivating all along the way, IMVU enables users to effortlessly express their individuality online.
Beyond aesthetics alone, IMVU excels in usability by offering smooth interactions between avatars in dynamic 3D environments called rooms. Chatting with fellow users feels natural thanks to well-placed dialogue boxes that allow for seamless communication without obstructing essential content.
Additionally, navigating between different rooms is a breeze: just a few clicks are needed to venture into new social circles or explore creative spaces built by other members.
While IMVU provides an enjoyable experience without requiring any financial commitment from its users initially – there are notable UI improvements unlocked with a paid subscription. Subscribers gain access to an enhanced user interface featuring enhanced customization options, exclusive items and clothing, priority customer support, the removal of advertising clutter, and expanded storage capacity for personal creations.
In conclusion, IMVU's striking colors and design take center stage in crafting an engaging virtual realm. Its usability is commendable; the intuitive layout makes it easy for both newcomers and experienced users to explore its features seamlessly. Whether you choose to immerse yourself fully in the free version or unlock additional UI improvements through a paid subscription, IMVU guarantees a visually stimulating and accessible virtual experience for all.
MobileApp
Yes, IMVU has a mobile app available for download on both iOS and Android devices. The IMVU mobile app allows users to access the virtual world of IMVU while on the go, providing a convenient way to connect with friends and engage in various activities.
One of the main advantages of the IMVU mobile app is its accessibility. Users can easily log into their accounts and continue interacting with others from their smartphones or tablets. This means that no matter where they are, as long as they have an internet connection, users can stay connected to their virtual world.
The app also offers a range of features similar to those found on the desktop version of IMVU. Users can create and customize their avatars, participate in chat rooms and virtual events, shop for virtual items from various stores, as well as play games and complete challenges.
The ability to perform these actions while on the move adds flexibility to one's IMVU experience.
Another advantage is that the app is free to download from both the Apple App Store and Google Play Store. This provides easy access for anyone who wants to join or maintain their presence in the IMVU community without any additional cost.
However, it's worth noting that like any software application, there are some disadvantages associated with using the IMVU mobile app. One key drawback is that not all features available on the desktop version are accessible through the app. While many core functionalities remain intact, certain advanced options may be limited or simply unavailable within the mobile interface.
Additionally, although designed specifically for use on mobile devices, it's important to keep in mind that navigating complex features such as avatar customization and shopping might be more challenging on smaller screens compared to using a computer or laptop.
In terms of technical details, the IMVU mobile app is native which means it is developed for each specific platform (iOS/Android) separately rather than being a cross-platform hybrid application. This allows for a more optimized user experience tailored to each operating system.
In conclusion, IMVU offers a mobile app that extends the virtual world experience beyond the desktop. The app provides accessibility and convenience for users who want to engage with their friends and participate in various activities while on the go, although some advanced features may be limited compared to the desktop version. The app is free to download and available on both iOS and Android devices, allowing users to stay connected wherever they are.
Q&A
1. Is IMVU worth it?
IMVU is totally worth it if you're into creating your own virtual world and meeting new people. The app gives you endless options to customize your avatar and explore different user-created realms. Plus, the lively community makes finding answers to all your burning IMVU questions a breeze!
2. How does IMVU website work?
IMVU is a website and app that lets users create virtual avatars and interact with other people's avatars in a 3D chatroom. Users can explore different virtual realms, engage in chats, play games, customize their avatars, and even shop for virtual clothing and accessories. It's a vibrant community where you can have fun, make friends, or find potential romantic connections while expressing your unique personality through your IMVU account.
3. Is IMVU worth the money?
Hell yeah, IMVU is totally worth the money! It's like a virtual wonderland where you can meet new people, flirt, and even create your own unique avatar. With tons of cool features and customizable options, this app gives you endless fun while connecting with other users from around the world. So go ahead and spice up your online dating game with IMVU – you won't regret it!
4. How long does it take to have my profile approved on IMVU?
So, when it comes to getting your profile approved on IMVU, it usually takes around 24 to 48 hours. But hey, don't stress about it! While you're waiting for the approval, feel free to explore other features of the awesome IMVU app and chat with fellow users who can give you some answers to your burning questions. Happy chatting!
5. How much does IMVU cost?
IMVU, the trendy virtual world and social networking platform, comes with a range of costs. While creating an IMVU account and using the app is free, there are special features like virtual currencies (credits) for personalized avatars or accessing exclusive premium content that might require real money. Feel free to fire away any more questions you may have about navigating this vibrant IMVU community!
6. Is IMVU real?
IMVU is definitely real! It's an awesome virtual world where you can chat, hang out, and make new friends with other users from all over. You can create your own avatar, explore different chats, and even play games together. So if you're looking for a fun online social experience, give the IMVU app a shot and find some amazing answers to your questions about meeting new people in a unique way!
7. How to cancel subscription on IMVU?
To cancel your subscription on IMVU, you can follow these steps: First, log into your account on the IMVU website or app. Next, go to "Settings", then click on "Membership" and select "Cancel Subscription". If you encounter any difficulties, don't hesitate to reach out to their support team who will happily assist with any questions or concerns you may have as an IMVU user.
Conclusion
In consideration of all the aspects explored in this review, it becomes clear that IMVU provides a unique virtual world experience for its users. The platform's vast array of customization options allows individuals to express themselves creatively while engaging with a diverse community. Furthermore, its interactive gameplay and chat features foster social connections and contribute to a dynamic online environment.
IMVU's commitment to safety is commendable, as evident in their robust measures against harassment and fraud.
Additionally, the availability of various membership plans ensures flexibility for users who wish to access additional perks and exclusive content.
While some may find the virtual economy system complex or feel limited by certain design choices within the interface, it is important to acknowledge that these can be subjective matters depending on personal preferences.
On the technical side, IMVU performs admirably well despite occasional glitches or slow loading times reported by some users. Frequent updates and enhancements further indicate the developers' dedication in providing an optimal user experience.
Whether you are seeking a place to unleash your creativity, socialize with like-minded individuals, or simply explore an alternative digital realm – IMVU offers an immersive avenue worth considering. Its multitude of features coupled with ongoing improvements make it one of the leading platforms in the realm of virtual communities.