Hey there, fellow love-seeker! Looking for a dating app that won't make you want to hurl your phone out of frustration? Well, say hello to Hinge, the new kid on the dating block that's got everyone buzzing. Prepare yourself for an unfiltered review of this match-making wizardry – trust me, you'll be swiping right on curiosity in no time!
So, here's the burning question: Have you ever wished there was a dating app that actually made sense? One where you don't have to sift through countless shirtless mirror selfies or decipher cryptic bios more confusing than hieroglyphics? Enter Hinge – it claims to be THE antidote for those looking to escape the headache-inducing world of superficial swipes.
But hold up, before we dive headfirst into this romantic rollercoaster, let's talk about what makes Hinge truly unique. Unlike its mind-numbing counterparts (*ahem* Tinder *cough cough*), Hinge does away with mindlessly swiping left and right by offering something totally rad called "prompts". Yep, prompts! These icebreaker questions scrawled across user profiles are essential conversation starters designed to spark genuine connections. Who knew talking about your weirdest talent or favorite conspiracy theory could lead to finding your soulmate?
And if sparks do fly (fingers crossed!), you can wave goodbye to awkward one-liners because Hinge enables direct message exchanges between matches. No more endless swiping just hoping someone will notice your charm underneath all those group photos at Machu Picchu!
Of course, like any Casanova-in-your-pocket kind of dealio, not everything is perfect in this land of digital romance magic. But hey, we're here to dish it all out – the good and the bad – so sit tight as our journey into the wild world of hinge unfolds.
Ready to swipe-less but smile-more? Stay gold my friend, because we've got the inside scoop on Hinge and its ability to turn your dating life right-side up. Let's dive in!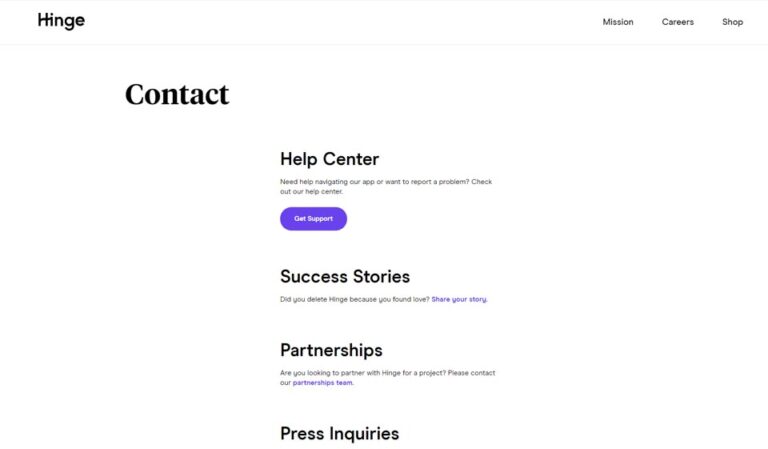 Pros & Cons
Pros
Hinge is all about getting to know someone beyond just their looks, thanks to its unique prompts and questions.
Say goodbye to endless swiping because on Hinge you can like specific parts of someone's profile, making it feel more personal.
Get ready for meaningful conversations with potential partners as Hinge encourages users to engage in thoughtful interaction rather than mindless chit-chat.
With a focus on connecting people who have mutual friends or shared interests, Hinge increases your chances of finding someone compatible.
Enjoy the perk of having limited matches per day which makes each match feel more special and not overwhelming.
Cons
– Hinge might seem a bit slow-paced for those who prefer swiping at the speed of light, so don't expect an adrenaline rush.
– If you're not keen on sharing your Facebook or Instagram accounts, then Hinge might make you feel like it's playing hard to get with all the connecting requirements.
– For folks seeking more casual flings or one-night stands, Hinge could be a tad too relationship-oriented and may cramp their style.
– The number of potential matches can sometimes feel limited compared to other dating apps out there, which kinda puts a damper on our swipe-happy tendencies.
– Brace yourself for awkward encounters as days pass by without any response from that promising match — yes, the one that ghosted you after some seemingly great conversation.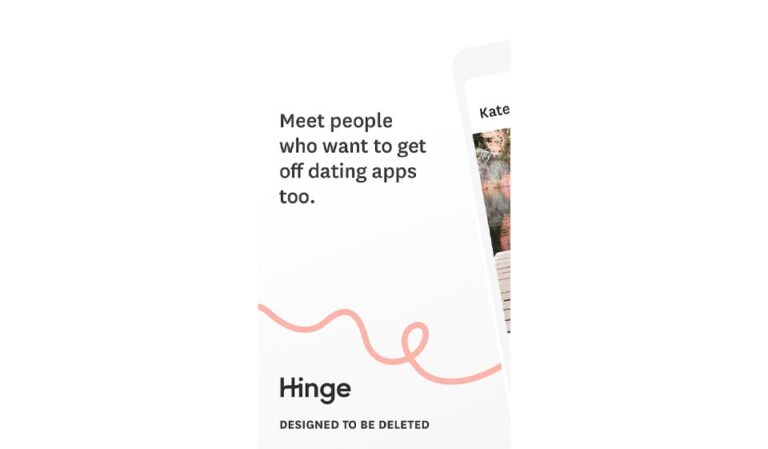 Security & Safety
Safety and security are of paramount importance when it comes to online dating platforms like Hinge. Hinge understands these concerns and takes several steps to ensure the safety of its users.
Hinge has implemented a verification process for its users, which adds an extra layer of trust and authenticity to the platform. This verification helps in establishing that the profiles belong to real individuals, thereby reducing the risk of encountering fake accounts or bots.
To combat bots and fake accounts even further, Hinge employs advanced algorithms that constantly monitor user activity and behavior patterns. This proactive approach allows them to swiftly identify suspicious accounts and take necessary action against them.
Additionally, Hinge offers a two-step verification option for its users, providing an added measure of security. By enabling this feature, users can verify their identity through a text message code sent directly to their phone number. This ensures that only genuine individuals have access to their account.
In terms of visual content, Hinge's photos undergo manual review by trained moderators before they are displayed on user profiles. This review process aims to prevent inappropriate or offensive images from being shared within the community, creating a more comfortable and respectful environment for all users.
Moreover, Hinge prioritizes privacy protection with its well-defined privacy policy.
It outlines how personal information is collected, used, stored, and shared by the platform. Users have control over what details they provide and can adjust their privacy settings according to their preferences.
While Hinge puts significant effort into ensuring safety and security on its platform, there is always room for improvement in any digital space. One area where enhancement could be made is by implementing stricter age verification measures during registration. Although steps are taken towards verifying profiles as genuine individuals using other methods mentioned earlier, preventing underage usage requires comprehensive measures that go beyond just relying on self-reported birthdates.
Overall, however, Hinge demonstrates a robust commitment toward safeguarding its user base by not only working diligently against bots and fake accounts but also by providing verification options, ensuring photo moderation, and protecting users' privacy.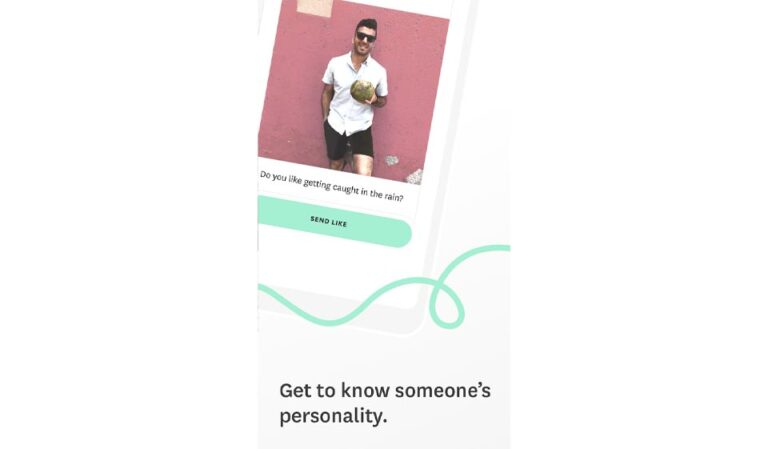 How Does Hinge Work?
Hinge, a popular dating app, was created in 2012 as a solution to the frustrations users experienced with other platforms. The founders aimed to establish a platform that fosters meaningful connections while minimizing mindless swiping and superficial interactions.
Unlike other dating apps where profiles are solely based on photos, Hinge focuses on providing more comprehensive user profiles. This allows individuals to showcase their personality and interests beyond just physical appearances. Users can find profiles on Hinge by browsing through various criteria such as age range, location, and specific preferences.
The types of users you'll find on Hinge are diverse and varied.
From young professionals looking for long-term relationships to individuals seeking casual dates or even friendships, Hinge caters to a wide range of needs. Its inclusive nature has made it appealing to both straight and LGBTQ+ communities.
One of the key features that sets Hinge apart is its unique algorithm's design. Instead of burying potential matches under an avalanche of options, the algorithm curates individualized recommendations based on each user's preferences and behavior within the app. By considering factors like mutual friends, shared interests, and compatibility indicators, Hinge strives to enhance the chances of meaningful connections.
Another noteworthy feature is "liking" specific parts of someone's profile rather than simply swiping right or left without any context.
By responding to prompts or liking responses posted by others' prompts with engaging comments and questions, users have more opportunities for substantial conversation starters – allowing them to dive deeper into topics they genuinely resonate with.
Additionally, Hinge advocates for safe online interactions through its robust safety measures. It provides extensive resources on how users can protect themselves while staying connected within the app's community guidelines.
In conclusion, Hinge revolutionizes online dating by emphasizing meaningful connections over shallow encounters through its unique approach in creating authentic profiles and utilizing smart algorithms designed specifically for compatibility matching and personalized recommendations. With its inclusive user base spanning different orientations and preferences, Hinge has become a platform of choice for individuals seeking more thoughtful and fulfilling relationships.
Searching, Filters and Communications
Have you ever wondered how the search and filters on Hinge work? Well, let's dive into this section to uncover the details behind Hinge's algorithm and its impact on communication within the dating app.
Hinge offers a search feature that allows users to find other members based on specific criteria such as location, age, and interests.
Hinge's algorithm suggests potential matches based on user preferences and compatibility, helping to simplify the process of finding compatible members.
The messaging feature on Hinge enables seamless communication with other members, fostering connections and facilitating conversations.
Hinge provides prompts and questions for users to engage with each other's profiles and initiate meaningful conversations.
Users can also like and comment on specific aspects of another member's profile, encouraging interaction and ice-breaking.
To make contact on Hinge, users can utilize the search options and filters available. These tools help in finding specific individuals based on preferences such as age range, distance, and desired characteristics. By inputting these criteria into Hinge's algorithm, users can narrow down their selection and connect with people who align with their interests or goals. This allows for a more targeted approach to initiating conversations and potentially forming meaningful connections through the platform.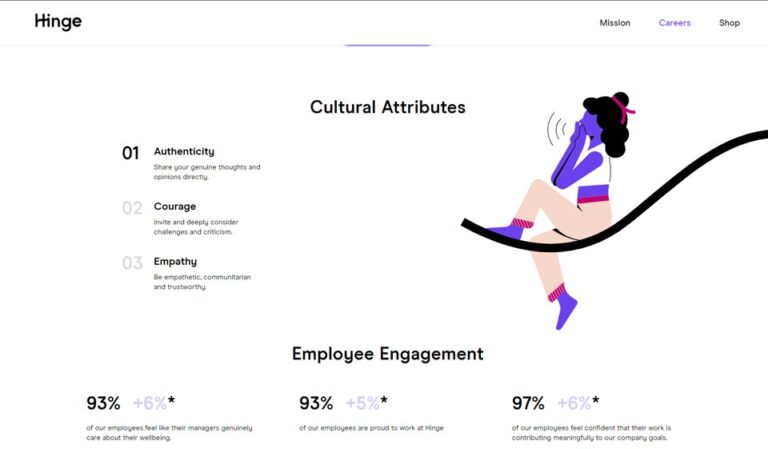 Signing up
To create a Hinge account, individuals must follow a simple registration process. The minimum required age to register on the website is 18 years old. Please note that creating a Hinge account is free of charge.
The first step in registering on Hinge is to download the app from either the Apple App Store or Google Play Store, depending on your device's operating system. Once installed, open the app and click on "Get started" or "Sign up." You can also choose to sign up with your Facebook account or phone number.
If you opt for signing up with Facebook, you will be prompted to allow Hinge access to certain information from your Facebook profile.
This includes your name and profile picture, which will help expedite the registration process by pre-filling some fields.
For those choosing to sign up using their phone number, enter it into the designated field and wait for a verification code via SMS. Enter this code into the app when prompted.
Next, users need to provide basic details about themselves like their gender (options include man, woman, or non-binary) as well as their preference for potential matches—whether they are interested in men, women, or both. These preferences can later be modified through account settings.
After entering these initial details, you will have an opportunity to upload photos directly from your smartphone's gallery or import them from Instagram. It is important to choose high-quality pictures that accurately represent yourself since they heavily influence how other users perceive and potentially match with you.
Hinge takes pride in its unique interface that encourages meaningful connections based on shared interests and personal attributes rather than solely physical appearance. As such, new users are prompted to answer several creative prompts designed by Hinge called "prompts." Answering three prompts upon registration helps showcase your personality and allows potential matches a glimpse into who you are beyond just pictures.
Once all necessary information has been submitted during registration—including email address—it is vital to set up your preferences and account settings. Here, users can customize various aspects like age range for potential matches, distance filters, and notification preferences.
With these steps completed, you will have successfully registered on Hinge and can start exploring the app's features immediately—connecting with other members through profiles you find intriguing, engaging in conversations that spark interest, and potentially finding meaningful connections. Enjoy your Hinge experience!
Create a Hinge account by downloading the mobile app or visiting the Hinge website.
Provide your email address and create a strong password for your Hinge account.
Set up your profile by adding photos and answering prompts to showcase your personality.
Specify your gender identity and preferred gender(s) you are interested in.
Customize your account settings, including age preferences, distance filters, and other desired criteria.
Agree to the terms of service and privacy policy to complete the registration process.
Optionally link your Facebook account to import certain information and speed up the setup.
Verify your phone number to further secure your Hinge account.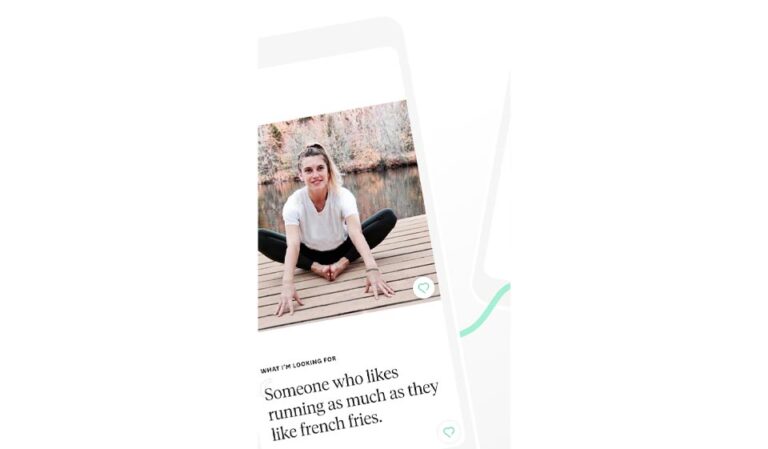 Who's on Hinge?
Hinge primarily targets young adults in their 20s and early 30s, making it highly popular among millennials seeking meaningful connections. The average age of Hinge users tends to be around the late twenties. This demographic group typically values authenticity and is more interested in forming long-term relationships compared to casual hookups. In fact, Hinge's user base largely consists of individuals actively looking for committed partnerships rather than just fleeting encounters.
While Hinge originated in the United States, it has rapidly expanded its reach worldwide, making it a truly global platform for daters. Today, Hinge operates in numerous countries and has gained considerable popularity abroad as well. With non-US markets growing significantly year after year, Hinge aims to connect people from various cultures and backgrounds across different parts of the world.
Overall, Hinge caters to an audience that prioritizes building genuine connections over simply engaging in casual flings or one-night stands.
It appeals mostly to heterosexual young adults aiming for serious relationships but welcomes a diverse range of sexual orientations and goals within its user base. Whether you're located in America or any other part of the globe, if you're seeking a relationship-oriented dating experience with like-minded individuals, Hinge offers you a platform where your preferences can flourish.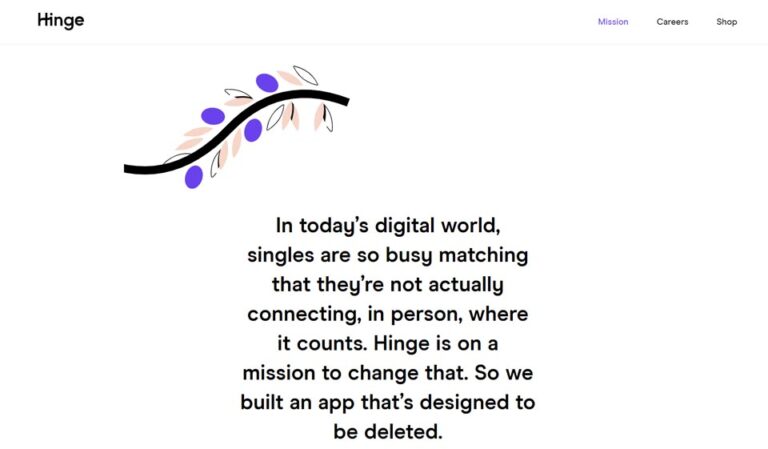 Similar Sites & Apps
While Hinge is a popular choice for online dating, it's worth exploring other apps and dating sites that serve as great hinge alternatives. With a wide range of options available such as Bumble, Coffee Meets Bagel, and OkCupid, individuals searching for love can find alternative platforms catered to their preferences and goals.
Tinder: One of the most popular dating apps worldwide, similar to Hinge.
Bumble: Another well-known app that allows users to match and start conversations, offering a similar user interface to Hinge.
OkCupid: A dating site/app known for its detailed profiles and algorithm-based matching, catering to a diverse range of preferences.
Coffee Meets Bagel: This app focuses on providing curated matches rather than unlimited swiping, aiming for more meaningful connections.
Match.com: A widely recognized dating site with a large user base, offering a variety of features such as advanced search options and messaging capabilities.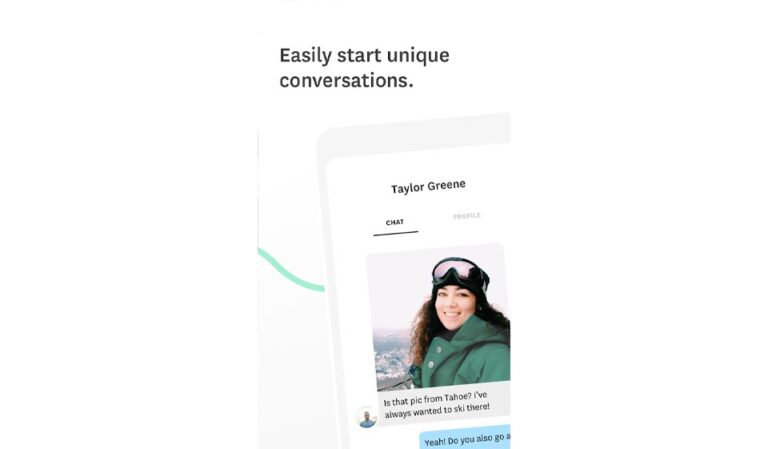 Hinge features
Hinge offers both free and paid features, with its premium membership unlocking additional functionalities such as video chat and enhanced recommendations. One of the unique aspects of Hinge is its focus on conversation starters, encouraging users to engage in meaningful interactions right from the start. Alongside traditional profile pictures, users can showcase their personality by uploading photos that depict various facets of their lives. With a premium subscription, individuals gain access to exclusive perks that enhance their overall dating experience on Hinge.
Premium Membership: Hinge offers a premium membership option that provides additional benefits and features to enhance the user experience.
Video Chat: Users with a premium subscription can enjoy the convenience of video chatting directly within the app, allowing for more meaningful connections and virtual dates.
Enhanced Recommendations: Hinge's algorithm provides enhanced recommendations for premium members, increasing the chances of finding compatible matches based on their preferences and past interactions.
Uploading Photos: Premium members have the advantage of uploading multiple photos to their profiles, allowing them to showcase their personality and interests in a visually appealing way.
Conversation Starters: To help break the ice and initiate engaging conversations, Hinge provides conversation starters as a built-in feature, giving users creative prompts to kickstart meaningful dialogues.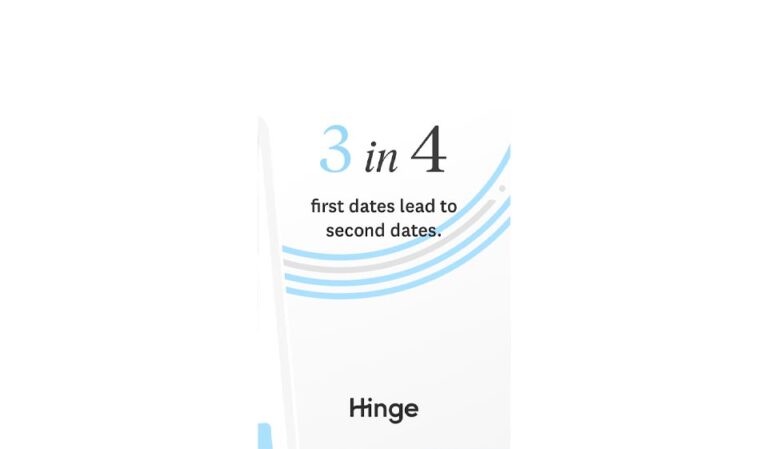 Website
Hinge does indeed have a dating website, providing an additional platform for users to connect and meet potential partners. The website offers similar features and functionality as the mobile app, allowing users to create profiles, browse through matches, and initiate conversations.
One of the main advantages of Hinge's dating website is its accessibility. While the mobile app is convenient for people on-the-go, having a website allows users to access their accounts from larger screens such as laptops or desktop computers. This can enhance user experience by providing a more immersive interface.
Another advantage of Hinge's website is its ability to provide a more comprehensive profile view. On the mobile app, due to limited screen space, only certain aspects of a user's profile are shown at once.
However, with the expanded real estate available on a computer browser, individuals can showcase more details about themselves in one glance.
Additionally, Hinge's dating website allows for easier typing and input compared to using a smartphone keyboard. This can be particularly beneficial when composing longer messages or crafting thoughtful responses during conversations.
With regard to usability, Hinge's dating website follows a clean and intuitive design language. Users can navigate through various sections seamlessly and switch between tabs effortlessly. The layout showcases profile pictures alongside essential information about each individual effectively.
While there are several advantages to using Hinge's dating website, it also has some disadvantages worth considering.
Firstly, since Hinge primarily focuses on its mobile app experience, updates and new features may be rolled out first on the app before being implemented on the web version.
Secondly, unlike dedicated matchmaking platforms that solely exist as websites (such as eHarmony), Hinge might not prioritize optimizing every aspect of their online experience since they cater predominantly towards mobile usage.
Lastly, although efforts have been made to make the site responsive across devices including tablets and smartphones', it may still lack some finesse in terms of tailoring specifically for different screen sizes compared to dedicated mobile apps.
In conclusion, Hinge's dating website offers an additional avenue for individuals to engage with the platform and find potential matches. With its accessibility, comprehensive profiles, and enhanced typing experience on larger screens, it provides users with a versatile way to utilize Hinge's services beyond their smartphones. However, users should be aware that updates may first come to the app version and that the web layout might not be as optimized for all devices compared to other platforms specifically designed for desktop usage.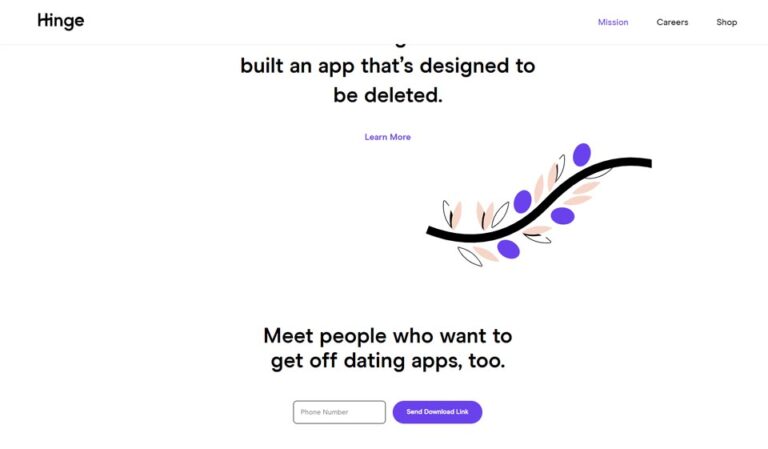 Design & Usability
With its minimalist color scheme and sleek design, Hinge offers users a visually appealing and user-friendly platform for connecting with others. The site employs soft shades of pastel blue and white, creating a soothing and inviting atmosphere that lends itself well to the dating experience.
The simplicity of Hinge's interface contributes to its overall usability. Each element is thoughtfully curated to guide users seamlessly through the various features available on the site. The intuitive layout enables easy navigation, allowing individuals to focus on finding meaningful connections rather than getting lost in a complex interface.
Upon entering the site, users are greeted by a clean and organized homepage that presents matches in a clear manner.
Profiles are displayed as distinct cards, showcasing profile pictures along with key information such as age and location. This card-based approach makes it effortless to browse through potential matches while providing essential details at a glance.
A standout feature of Hinge is its emphasis on enhancing conversations between users. Messages shared between matches can be accessed from both the user's own profile page as well as their match's profile page, ensuring quick access to ongoing interactions without disrupting the overall browsing experience. With this smart design choice, communication remains seamless and efficient throughout the entire app.
Despite being aesthetically pleasing, certain UI improvements become available when opting for a paid subscription on Hinge.
Subscribers gain access to advanced filtering options that allow them to refine their search parameters based on factors like ethnicity or religion – yielding more tailored results aligned with their preferences. Additionally, premium members receive unlimited likes per day, granting greater freedom in expressing interest in other profiles.
In conclusion, Hinge's thoughtful design choices and simplistic interface make it an excellent option for those seeking genuine connections online. Its pleasing color palette coupled with intuitively placed features create an enjoyable user experience every step of the way. While some enhanced UI elements are unlocked through purchasing a subscription, even free users will find themselves navigating effortlessly through this popular dating platform.
What Makes Hinge Worth Trying
Designed to be deleted: Hinge sets itself apart from other dating sites and apps by positioning itself as a platform designed for users to find meaningful connections and ultimately delete the app once they find a compatible partner. This focus on fostering genuine relationships rather than fleeting encounters differentiates it from typical hookup apps.
Meaningful connections: Hinge emphasizes the importance of quality and substance in its matching algorithm, facilitating meaningful connections between individuals. Through detailed user profiles and prompts that allow users to showcase their personalities, interests, and values, Hinge aims to create a more personalized and thoughtful online dating experience.
Serious relationships: While many dating platforms cater primarily to casual dating or short-term flings, Hinge stands out by attracting users who are genuinely looking for long-term relationships. The app's emphasis on authentic connection and compatibility helps users in their search for committed partnerships rather than just seeking casual encounters.
Dating goals: One key advantage of Hinge is its focus on helping users clarify their own dating goals upfront. Users can explicitly state their intentions, such as seeking a life partner or wanting to explore new connections, allowing for greater alignment between potential matches. This feature distinguishes Hinge from other platforms where intentions may be less clear.
Dating intentions: Hinge encourages users to have serious dating intentions and actively screens for those interested in engaging in meaningful conversations rather than superficial exchanges. By prioritizing conversation starters and encouraging users to engage with each other beyond just physical attraction, Hinge cultivates an environment where individuals are more likely to form lasting connections.
Long-term relationships: With its emphasis on fostering genuine connections, Hinge boasts a higher likelihood of users finding and building long-term relationships compared to other dating apps where casual experiences may be more prevalent. The app's approach to providing a platform that supports users' desire for lasting partnerships makes it stand out among similar services.
Pricing & Premium Membership on Hinge
One of the key benefits of opting for a paid subscription on Hinge is gaining access to exclusive features and perks. The pricing options offered by Hinge are competitive in comparison to other dating apps available on the market.
While it is possible to use Hinge without paying, upgrading to a paid membership allows users to enjoy additional features such as unlimited likes, the ability to see who has liked their profile, and advanced filters for more refined searching. These added functionalities enhance the overall user experience and increase the chances of finding meaningful connections.
Hinge offers two types of premium memberships: "Preferred" and "Premium." The cost varies depending on the duration you choose. For those who opt for longer subscriptions, there may be potential cost savings compared to shorter ones. However, it's worth considering whether these commitments align with your dating goals before making a decision.
When comparing Hinge's premium worth against other similar options in the market, it provides good value for those seeking enhanced features and increased visibility within the app's community.
To make payments for a Hinge subscription hassle-free, various payment methods are available. Users can typically use major credit cards or linking their subscription directly through mobile platforms like Google Play or Apple App Store.
Family plans are not currently offered by Hinge; however, individual paid subscriptions ensure that each user enjoys personalized benefits tailored to their experiences within this popular dating platform.
Subscription Type
Price Per Month
Features
Free
$0
– Create a profile
– Connect with potential matches through likes and comments on their profiles
Hinge Preferred
$9.99
– All the features of free subscription
– Unlimited likes to express interest in multiple profiles
– See who has liked you, maximizing your chances of finding a match
– Access advanced filters to narrow down preferences and find more compatible matches
– Ability to send unlimited messages to anyone
Hinge Premium
$19.99
– All the benefits of Hinge Preferred subscription
– Standout feature: 'Roses' – Send roses to your favorite profiles to let them know you're interested
– Boost your profile visibility to gain more exposure
– Option to add a voice message to your profile for a more engaging introduction
– Unlimited opportunity to see and interact with your most compatible matches
Note: Prices mentioned are subject to change, please visit Hinge's official website for the most recent information.
User Profiles
User profiles on Hinge provide individuals with a platform to showcase themselves and connect with potential matches. These profiles are public, but only users who have matched can view each other's profiles.
When setting up a profile on Hinge, users have the opportunity to create a custom bio that allows them to express their personality, interests, and what they're looking for in a partner. This personalized bio provides an insight into the user beyond just their pictures.
Location information is also included in Hinge profiles. By default, Hinge shows the city or region where a user resides. However, it is possible for users to hide this information if they prefer not to disclose their location publicly.
Hinge provides an indication of the distance between two users by showing their approximated locations relative to each other. This feature helps individuals assess whether matches might live close enough for potential meetings or dates.
For those who opt for a premium subscription called "Hinge Preferred," there are several benefits when it comes to profile visibility. With this subscription plan, members gain access to advanced filters like height, politics, smoking habits – enabling more refined match preferences. Additionally, they have unlimited likes and can see everyone who has liked their profile all at once rather than being limited by daily likes as free users are.
The issue of fake profiles exists across many online platforms; however, Hinge puts forth efforts to reduce such instances by implementing various security measures and verification processes. While no platform can completely eliminate fake accounts altogether due to persistent scammers attempting entry onto any popular dating app/site ecosystem online these days—Hinge aims at providing its users with genuine experiences through rigorous moderation procedures coupled with real-time machine learning analysis techniques working behind-the-scenes checking content posted within people's profiles & conversations among others as well so that trust isn't compromised while using the application/service overall.
Regarding privacy settings available to users on Hinge, individuals have control over certain aspects of what is displayed on their profile. They can choose to hide or reveal their location, and they have the option to show or not show their religious and political beliefs. Additionally, Hinge does offer a sign-in feature through both Google and Facebook for user convenience.
In summary, Hinge offers public user profiles that are viewable only by matches. Users can set custom bios, include location information (which can be hidden), see distance indicators between potential matches, benefit from premium subscription perks, and find an experience with minimized fake profiles. The platform also provides privacy settings to control various aspects of profile visibility and offers convenient sign-in options via Google and Facebook accounts.
Help & Support
Users of Hinge have various avenues to seek support when encountering issues with the dating app. The primary option is visiting their dedicated support page, which provides comprehensive information and assistance. This page serves as a valuable resource for users looking to troubleshoot common problems or find answers to frequently asked questions.
In addition to the support page, users can also contact Hinge's customer support team directly via email. They aim to respond promptly within 24-48 hours, addressing concerns and providing relevant guidance. While some may prefer more immediate resolutions, the email channel allows users to explain their issues in detail and receive personalized assistance tailored to their specific situation.
For those who prefer voice communication or need urgent help that cannot be resolved through other means, Hinge offers a phone number for direct contact with their support team. This feature distinguishes them from many other dating apps that rely solely on online support channels.
Hinge takes pride in its commitment to ensuring user satisfaction by delivering timely solutions. Although response times may vary based on the volume of queries received, Hinge strives to address inquiries quickly and efficiently. Users can expect swift responses within reasonable timeframes.
To further streamline the troubleshooting process, Hinge provides a comprehensive FAQ section on its support page.
This resource encompasses a wide array of commonly encountered issues and often contains step-by-step instructions on resolving them independently. Frequently asked questions cover topics like profile management, messaging features, settings configuration, subscription-related matters, and general technical difficulties.
Comparatively speaking, Hinge's approach to customer support sets it apart positively from other alternatives in the online dating realm. While many platforms offer limited or even non-existent channels for seeking assistance beyond basic FAQs or community forums, Hinge goes above and beyond by providing both an informative support page and direct contact options through email or phone.
By prioritizing prompt responses while recognizing diverse user preferences in regards to communication methods, Hinge showcases its dedication towards helping individuals navigate any challenges they may encounter on the app. This commitment ultimately enhances the overall user experience and reinforces Hinge's reputation as a customer-centric dating platform.
Q&A
1. Is Hinge worth it?
Absolutely worth it! Hinge stands out with its unique approach of connecting people through thoughtful hinge questions and allowing users to showcase their personalities with creative hinge answers. It's a refreshing change from other dating apps and definitely worth giving a try.
2. How to use Hinge without paying?
No worries! You can totally use Hinge without paying. Just make sure to answer plenty of the fun and engaging hinge questions to show off your personality, and take time crafting thoughtful hinge answers that will catch people's attention. Also, don't forget to regularly like and comment on others' profiles – you never know who might be smitten by your charm!
3. How to sign up for Hinge?
Alrighty, let's get you signed up for Hinge! Simply download the app, follow the prompts to create an account, and fill out your deets. Once that's done, brace yourself for a bunch of interesting hinge questions waiting to be answered!
4. Is Hinge worth the money?
Definitely worth the money! Hinge's unique design and focus on authentic connections make it stand out from other dating apps. The thought-provoking hinge questions and witty answers offer a great way to break the ice and get to know someone on a deeper level.
5. Does Hinge have a mobile app?
Yeah, Hinge totally has a mobile app! It's super convenient and easy to use on the go. Plus, it offers some pretty cool features for answering those thought-provoking hinge questions.
6. Is Hinge trustworthy?
Based on my personal experience, Hinge has proven to be a trustworthy online dating platform. The hinge questions feature helps facilitate meaningful connections by allowing users to express their personality and interests effectively, while the hinge answers provide an opportunity for genuine conversations. Overall, I would say Hinge is definitely worth giving a shot!
7. Is Hinge working and can you find someone there?
Totally dude, Hinge is legit! It's all about those clever hinge questions and the way you answer them. They help spark interesting conversations with potential matches that can totally lead to finding someone special.
Conclusion
In conclusion, Hinge offers a refreshing approach to online dating by focusing on meaningful connections and authentic interactions. The app's innovative features, such as its detailed profile prompts and unique swipe format, aim to foster genuine relationships rather than casual encounters. Hinge also stands out with its user-friendly interface and comprehensive security measures that prioritize user safety.
Although there may be room for improvement in terms of expanding the available features and addressing occasional technical glitches, Hinge remains an attractive option for those seeking a more intentional dating experience. Its growing popularity among young professionals further demonstrates its success in catering to this niche demographic. Ultimately, Hinge provides users with a valuable platform for finding like-minded individuals and building meaningful connections in today's digital age.